Volvo Rock Truck – The Largest Articulated Dump Truck catdumptruck.com | Volvo rock trucks are some of the best articulated haulers on the market today.
They're made for the active driver, who needs a vehicle that can tackle a variety of jobs, from road maintenance to mining.
Read on to learn more about the largest of these articulated haulers, and the features that make it so effective in its niche.
Volvo Rock Truck
Volvo's largest articulated hauler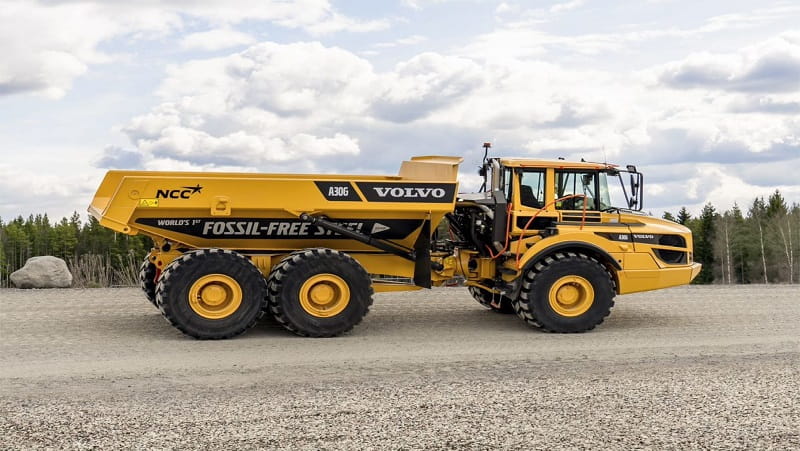 Volvo Construction Equipment has introduced the first articulated hauler with a capacity of 60 tons. The new model is designed to replace rigid dump trucks. It is built to maximize productivity and minimize costs.
Volvo's A60H articulated hauler has been designed for severe off-road applications, such as opencast mines and large earthmoving operations. This machine has a range of new standard features that contribute to its improved productivity and ease of serviceability.
The new articulated hauler is built to deliver the lowest cost per tonne ratio. With the largest payload in its class, it is ideal for heavy hauling in opencast mines.
In addition to its 60 ton capacity, the Volvo CE A60H articulated hauler offers a variety of standard features that help to increase productivity. These include hydro-mechanical steering, active suspension, and 100% differential locks.
Automatic Traction Control is another feature that reduces fuel consumption and tyre wear. Multiple sensors constantly monitor speed differences within the driveline. They also select the best drive combination for the conditions.
Hill Assist automatically activates when the truck hits a hill. When the driver accelerates, the hauler will automatically disengage from the hill and move to a position where it will be stable.
The Swedish Innovation Agency VINNOVA has funded the development of the prototype. It is currently being tested on a test track at the Volvo facility in Braas. After three years of research and development, the HX04 articulated hauler is now ready for field testing.
The Swedish Energy Agency has supported the project as well. It is expected to begin commercialization in 2025.
The Swedish manufacturer has been creating machines and advanced machine control systems for over 50 years. The A60H articulated hauler is a testament to the company's dedication to innovation.
Caterpillar's two types of ADTs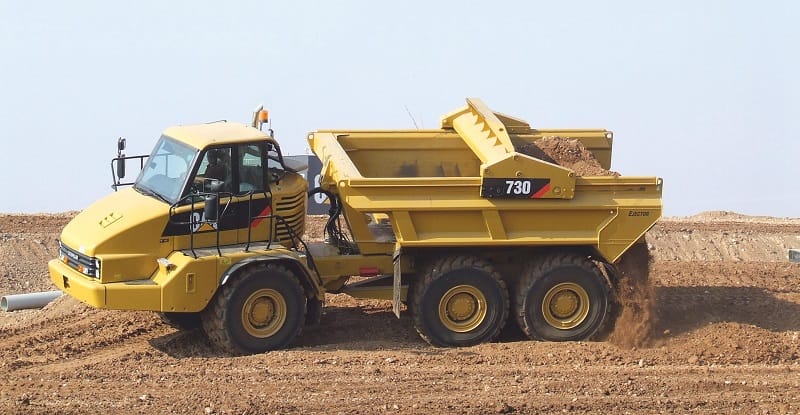 If you are looking to buy an articulated dump truck, you have two options to choose from. One is Caterpillar and the other is Komatsu. Both companies are well known for their quality.
While both manufacturers offer a variety of features and models, the primary difference between the two is their articulation. Articulated dump trucks are designed to have a three-point front suspension to soften the impact loads on structures and components. They are also equipped with a center hitch. This helps to maximize maneuverability.
These trucks are also ideal for hauling debris. Often used in major projects and road building, they are well suited for rough terrain and soft underfoot conditions.
Caterpillar has been in the articulated dump truck market for a long time. The company claims to have built the first true articulated haul truck. Other notable names in the business include Volvo and Terex.
ADTs are capable of running up to the axle in mud and in rough terrain. Their turning radius is 10 feet sharper than a rigid dump. This makes them ideal for jobs in tough environments, such as hard rock tar sands in Edmonton.
Depending on the type of job, you can opt for either an RDT or an ADT. RDTs are a better fit for smaller operations that do not require a large payload capacity. They are also more suited to steep grades and long-term projects.
ADTs are also designed for maneuverability in tight confines. In addition, they are equipped with an automatic traction control system. It distributes torque to all six wheels for a smooth ride.
The Cat 740B features an integrated wrap-around dash, an LED illuminated rocker switch, a cigar lighter, a secondary steer, and a hazard warning. There are also easy-to-read gauges.
Volvo Rock Truck
Caterpillar's fully advanced automated Traction Control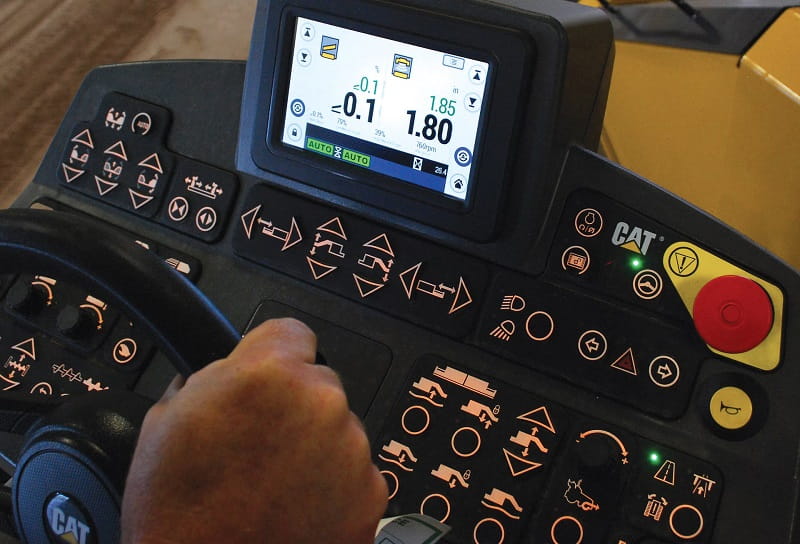 Caterpillar's new Advanced Automated Traction Control is a technological marvel. It is a sophisticated system that controls three axle differentials to maintain optimum traction and maximize efficiency in a variety of conditions. The result is improved cycle times and lower fuel consumption.
This is a technology that is now standard on all models. ADT is designed to help keep drivers safe in muddy or slippery conditions while reducing wear and tear on the driveline.
It also reduces the risk of overloading. Another feature is the ability to detect wheel slips and engage the correct braking system. Using a combination of hydraulic retarder and gear selection, ADT is able to manage the process of applying service brakes.
One of the most important features of this type of technology is the ability to display the right information at the right time. With a Cat Product Link, fleet managers can receive real time data on productivity, utilization, and diagnostic codes. These tools help improve jobsite efficiency and ensure maximum fleet utilisation.
As part of its product enhancements, Caterpillar has introduced new B Series models. Available in 36- and 45-ton payloads, these models incorporate the latest in transmission and traction control systems.
Among other features, the Cat CX31 six-speed transmission delivers smoother shifting and up to 9 per cent increased acceleration. It can also be fitted with the new Advanced Productivity Electronic Control Strategy, which offers two economy shift modes.
Another must-have is Cat Production Measurement, which provides a wide array of functions that deliver accurate payload information. It can measure the quantity of payload accurately while providing useful hints like the one in the TPMS's dashboard.
Volvo's active driver's workplace
Read More: Volvo VHD Dump Truck
Volvo's Active Driver Assist is an advanced technology that integrates radar and camera capabilities to reduce the risk of a collision. The system works by detecting and alerting the driver about an imminent collision. It also assists the driver in maintaining a safe following distance.
Other innovations include Volvo's surround view camera, which is a 360-degree bird's eye view of the vehicle. This technology makes it easier to park in tight spaces and avoid collisions.
Volvo also has an innovative City Safety System, which helps drivers avoid low-speed collisions. It applies brakes when it detects a sudden change in traffic conditions.
In addition to its many safety systems, Volvo is making a big play in the software realm. Its new "Intelligent Drive" system will help it add new features and functions to its vehicles.
One of the most impressive features of the Intelligent Drive is its ability to sense the level of intoxication a driver may be experiencing inside the car. A proprietary algorithm will be the driving force behind this new system.
Of course, this new technology will also help increase fuel efficiency. Its ability to detect the smallest deviations from the road will help it mitigate the likelihood of a fender bender.
Finally, Volvo's blind spot information system will warn the driver if another vehicle is about to enter the blind spot. At speeds of up to 87 miles per hour, it will gently steer the vehicle back into the lane.
However, in order to fully implement the most sophisticated of all safety systems, the manufacturer will have to spend a bundle. That means a whole new safety belt crammed with sensors.
Volvo Rock Truck
Volvo's customers are using ADTs in a variety of applications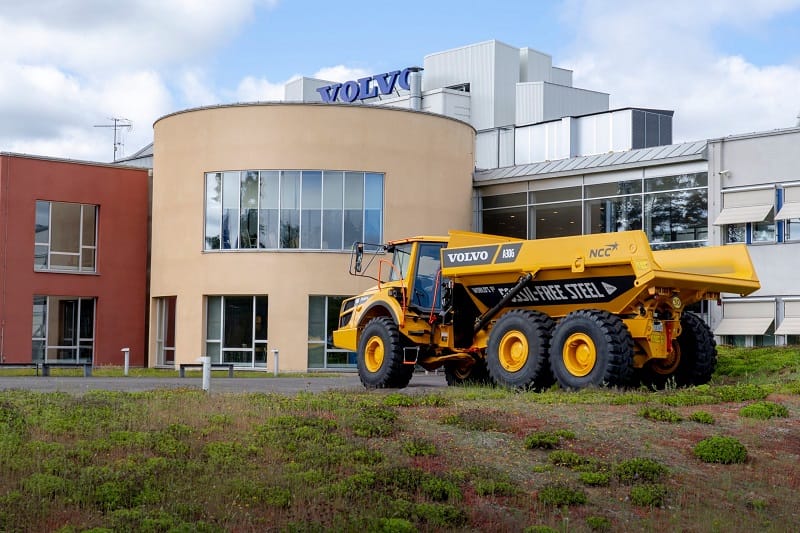 Volvo's customers are using ADTs in a variety of applications, including mining and civil construction sites. They use telematics and telecommunications services to optimize utilization and enhance safety. This enables fleet managers to see real-time production information and make better utilization decisions.
In addition, the company's Haul Assist for ADTs provides real-time feedback and cycle-time monitoring. It also works to predict maintenance needs, such as brakes or other parts, and recommends maintenance plans before the parts break.
Volvo is exploring automation, including a Map feature on the Haul Assist application that will allow operators to adjust their driving according to traffic conditions. The feature will debut at Conexpo in March.
Volvo is tying together a variety of driving aids with Google mapping software. These include a radar system that powers automatic emergency braking, a lane-keeping assist, and a camera that helps power modern conveniences.
Volvo Cars is the first car manufacturer to launch an Android-powered infotainment system with Google. An Android-powered system allows for a user-friendly interface and best-in-class navigation through Google Maps. The XC90, V90, and S90 models all have this system built in.
Volvo Cars' partnership with Google aims to develop the next generation of Android-based solutions. With this technology, Volvo can stay ahead of changing consumer needs and meet emerging demands.
Volvo is planning to introduce 100 autonomous cars on the streets of Gothenburg in the next year. It also intends to start producing self-driving cars in 2022. However, the plan carries risks. Some competitors are planning to put autonomous vehicles on the road as part of their fleets.
Volvo believes that self-driving vehicles will be safer, since there will be no driver to be distracted by the vehicle. The company claims that eliminating the driver from the equation will have the biggest impact on accidents.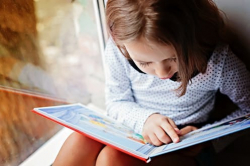 Latest posts by Divka Kamilah
(see all)