Choosing the Right Dump Truck Body catdumptruck.com | The body of a dump truck is used to transport a load from a location to a destination.
When a load is carried on the truck's body, it may be shifted from one end to the other by a driver. In addition, a dump truck's body can be cleaned by using the self-cleaning features on some models.
Choosing the Right Dump Truck Body
Side Dump Trucks vs Tri-axle Dump Trucks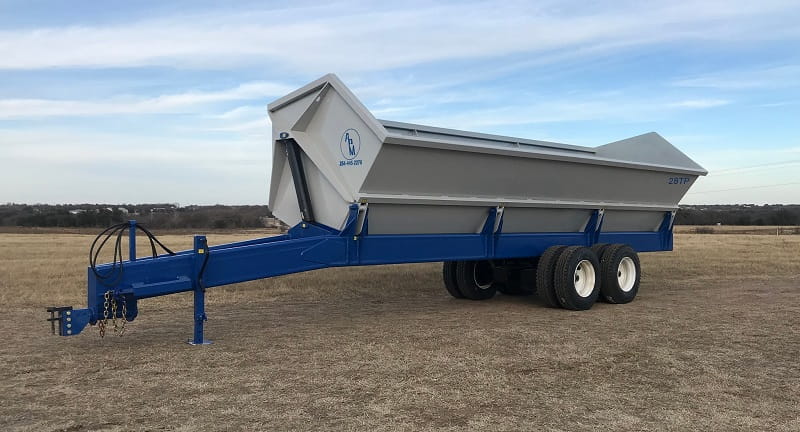 Side dump trucks are large vehicles that dump materials to the sides of the trailer. They are typically more efficient than belly dumps and can dump a load in less than 10 seconds. These are especially useful for construction sites because they can dump a load over a bridge or uneven ground.
They are also easy to maneuver. Their low center of gravity makes them easier to drive. However, they are not as maneuverable in confined spaces. If you need to dump in a tight area, a side dump is probably not for you.
On the other hand, a tri-axle dump truck can be easier to maneuver. The three driving axles allow it to go through narrow streets, which make it popular for urban areas. In addition, they can carry lighter loads. Depending on the state you live in, a tri-axle dump can be exempted from some laws.
Tri-axle dumps are typically more lightweight than side dumps. Some of these are built with a fourth lift axle that can increase the truck's capacity. Usually, they are cheaper to operate and have fewer on-road tolls.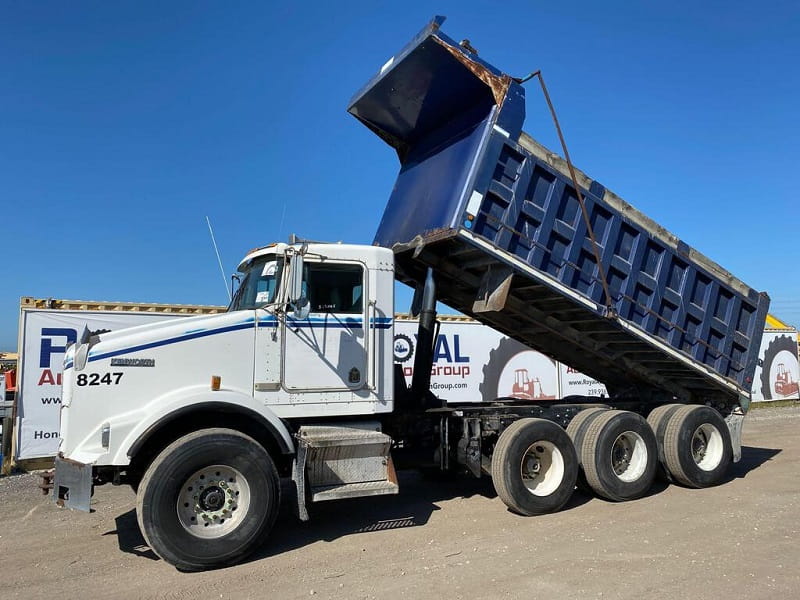 Side dump trucks are large, heavy vehicles that unload materials to the sides of the trailer. They have a hydraulic ram on the left or right side that tilts the body onto the sides. This allows the dump body to move into place, which helps to speed up the unloading process.
Side dumps are usually used for building roads in the West. They are also used in oil fields. Aside from these applications, they can be very useful for site prep work.
When shopping for a side dump, choose one that has a long bed for carrying more weight. Also, select a model with a large single rail for strength. Additionally, look for a brand that offers a trademark FlexCorner design. This will help to extend the life of the trailer tub.
One of the best brands for side dumps is Arne's Manufacturing. The company has a wide variety of models and provides a great deal of load capacities. Its models include the Super B, which has a tandem configuration.
Weight and axle limitations of a dump truck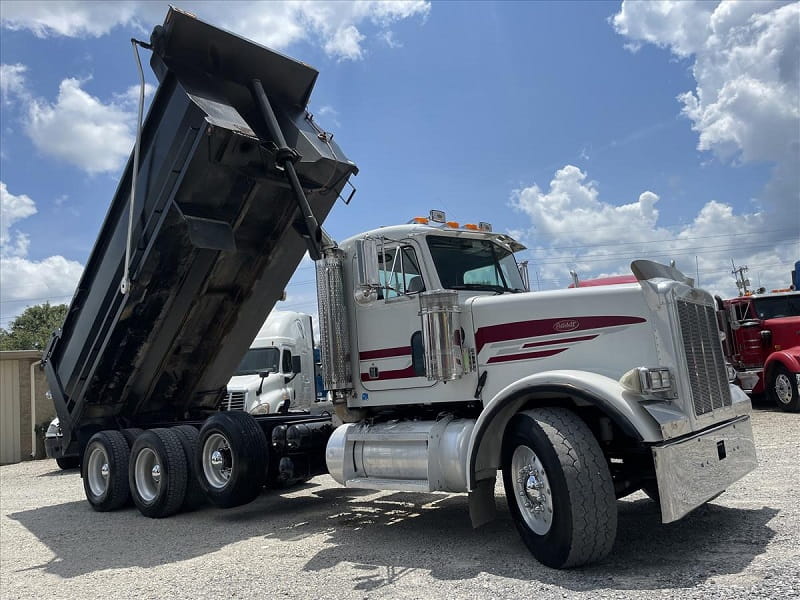 You should consider the weight and axle limitations of a dump truck body when choosing the right one for your needs. The weight limits vary by state, so make sure to research the laws in your area.
Otherwise, you might end up with a truck that is too heavy for your load, causing unnecessary wear and tear on your vehicle and trailer.
There are many different kinds of dump bodies on the market. Some are designed for maximum capacity and durability, while others are prone to dents, scratches, and corrosion.
The federal bridge formula describes how much weight can be carried by a truck. It is based on the total gross weight and the total weight of each axle group.
Read More:
Ford F650 Dump Truck Specs
Hydrema Dump Truck Specs
If your vehicle's Gross Weight is below 73,280 lbs. you can use a Strong Arm(tm) trailing axle, which adds an axle plus 11 to 13 feet to the overall length of your truck. This can increase its weight by up to 14,000 lbs.
When selecting a Super Dump, you should look for three distinct features: a low tare weight, a conical shape, and an extended floor. These characteristics will help your truck haul more material in less time.
If your load is over 20,000 pounds, you may have to get a commercial driver's license. That's a big deal when your truck is in use.
If you plan on crossing a bridge with a non-legal load, you must get approval from the Office of Bridges & Structures. Otherwise, you'll face a fine. Depending on the type of bridge, there are also lower weight limits.
A tandem dump truck is a type of truck with three axles, including the pusher axle. The gross weight of this truck is 56,500 lbs. This is the largest amount of weight allowed on all highways.
In order to ensure safety, the Department of Transportation posts weight and axle limits on light-traffic roads. However, if you are on an Interstate highway, the limit is 80,000 lbs.
To avoid a mishap, it's important to understand the weight and axle limitations of a dump bed. While this varies by manufacturer, it is usually a good idea to research your options before you commit to buying one.
Deflection members 106 prevent side spillage of the contents of the truck body
Deflection members 106, a rollable metal cover and an engine derived heat source make for a cool and efficient dump truck.
This combination of elements provides the best of both worlds: a self-cleaning aluminum body that keeps hot materials in tact, and an efficient heat transfer system that keeps it all on track.
Its design incorporates the usual suspects like a bed, front and rear doors, a tailgate, a few well-placed tubular side members and a few more oddballs thrown in for good measure.
In all, a ten foot dump truck built from this aluminum alloy can increase the capacity of a typical eight wheeler by about 10%.
Aside from its usefulness, the truck is also a self-cleaning machine in the sense that any dust or debris that it picks up while operating can be blown away.
The big kahuna, or in this case, the ooh is the aforementioned aforementioned aforementioned aforementioned rollable metal cover.
Its construction includes an aluminum link panel that rolls along an extruded aluminum guide channel on a shaft 81. While a simple crank-and-chain operation is probably sufficient, this machine also comes equipped with an integrated servo and a detachable cable 75.
All in all, the aforementioned combination of components not only keeps the hot mix pavers cool, but it also improves the longevity of the paving material and prevents it from a potential jam.
Likewise, the most efficient heat transfer method is the combination of an extruded box section and two tubular side members.
This configuration ensures that there is no warping or deformation of the bed. Similarly, the bed is bolstered by the presence of a pair of longitudinal aluminum gusset members 58 positioned with one edge on the floor of the bed 39 and the other edge aft of the wheelwells and apex.
Lastly, the aforementioned aforementioned aforementioned pair of tubular top and bottom rails 42 provide structural integrity and give the bed a little oomph. Of course, all of this comes at a cost.
Obviously, a ten foot dump truck is not going to be cheap. For that reason, it is important to do things right. To that end, the aforementioned combination of components should be designed to be functional, not just functional.
Self-cleaning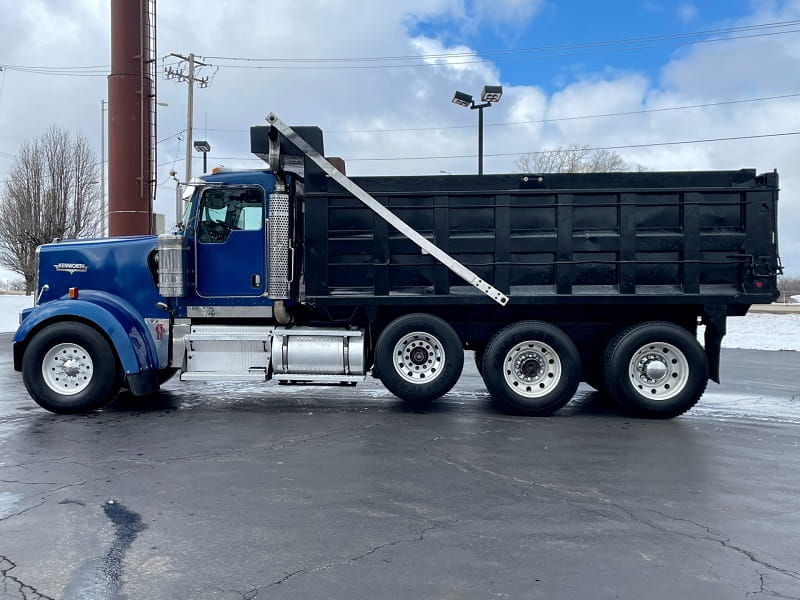 There are many different types of truck body options on the market. The main choices include aluminum and stainless steel.
Both are durable and cost effective. It is up to you to decide which type of metal is right for you. Choosing the proper material depends on the specific duties of your dump truck.
Stainless steel bodies are a popular choice because they are resistant to salt induced corrosion. They can also be less expensive than aluminum. Another important consideration is tensile strength.
Different metals have different tensile strength. A heavy duty stainless steel dump body can last a lifetime while a light weight aluminum one will only serve you for a short period of time.
Aluminum bodies can be heated. This feature allows the truck to prevent hot spots and jamming when the contents of the truck are dumped. If your dump truck is working in an area that is rainy and damp, it may be difficult to remove the asphalt.
In such cases, a heated aluminum truck body will keep the materials at a uniform temperature, which will help to prevent the hot spots.
The Diamond Barrel DBL is a heavy duty construction dump truck body that is perfect for heavy-duty excavation. Its design features seamless sides and heavy duty tailgate hinges. This design also has a step broken construction for durability.
E-Coat technology is used on the trailers for superior corrosion resistance. Additionally, they have stacked understructures and sloped top rails for self cleaning.
These trailers are available in 9 or 11 foot lengths and in either 12 or 16 inch high sides. Drop down tailgates are available as well. Moreover, they have a cross member understructure for Class 3-5 chassis applications.
A rollable metal cover slides along channels on the top side walls to contain heat inside the truck. As the truck bed is lifted, the metal cover will slide down along the channels, keeping the exhaust gas and the contents of the truck at a uniform temperature. Besides, when the contents are dumped, the rollable cover will not interfere with the process.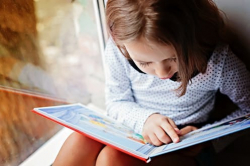 Latest posts by Divka Kamilah
(see all)